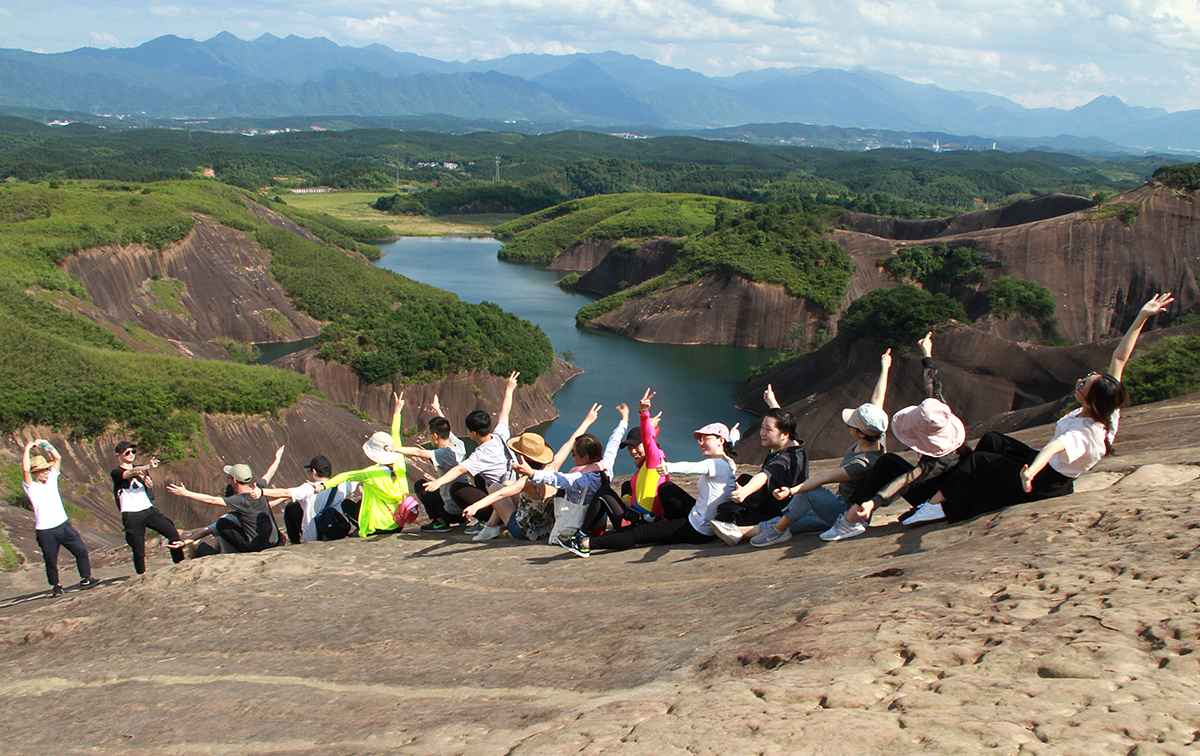 The team at X-URBAN is innovative and experienced, committed to upholding its prestige in the world of contemporary Chinese architecture as one of the most responsive and responsible firms--to clients, as executive architects, and to good design. We believe in letting the quality of our work speak for itself; for example, the Bao'an 1990 Renovation (Shenzhen, Guangdong), Bantangquan Villas (Chaohu, Anhui), and Shenzhen City (Kashi, Xinjiang).
We believe firmly in research and continuous learning. Our collaboration with Harvard University's Graduate School of Design (GSD) won the Futian CBD Core Area Urban Design competition, while also opening the door for future partnerships. X-URBAN is also building a pedagogical relationship with Washington University in St. Louis, Fei Xiaohua's alma mater. Within China, we are an official internship site for graduate students of the Southeast University and Shenzhen University.
Today's X-URBAN is an accumulation of well-honed experience, invigorated by infusions of past and current talent as well as exciting proposals from a wide-range of collaborators. We would like to thank our many supportive friends and faithful clients.
Xiaohua Fei

Member of architecture and environmental art committee of shenzhen planning commission
Lead architect, design director, shenzhen X-URBAN ARCHITECTS
Grade 1 registered architect

Bachelor of architecture, Tongji University
Master of urban planning and design, Tongji University
Master of architecture, Washington University in st. Louis
1987-1989, Shanghai east China architectural design and research institute, master room program group
1989-1991, Department of architecture, architectural design research institute, architectural design teaching and design, shenzhen University
1991-1998, Director and deputy chief architect of shenzhen urban planning and design institute
1998-1999, American KLTP architectural design company
Since 2001, Shenzhen X-URBAN ARCHITECTS, hosting architect and design director

Zhonghua Xu

Deputy host architect
The chief architect
Senior construction engineer
Grade 1 registered architect

Expert of survey and design industry in shenzhen
Member of guangdong registered architect association
Bachelor of urban planning, Tongji University
1984-2005, The third design institute of shenzhen general institute of architectural design research, chief architect
Since 2006, Shenzhen X-URBAN ARCHITECTS, chief architect

Guijun Wang

Deputy host architect
Deputy technical director
Grade 1 registered architect

1995 bachelor of architecture, wuhan urban construction institute
1995-2002, Dalian lvshun architectural design institute
2003-2009, Deputy project manager, shenzhen hualan design co., LTD
2009-2013, Deputy chief architect, shenzhen modern urban architecture design co., LTD
Since 2013, Shenzhen X-URBAN ARCHITECTS, deputy host architect and deputy director of technology

Jianyuan Liu

Technical director
Deputy chief architect
Senior architect
Second class registered architect

1986 graduated from the school of architecture, Tianjin University
2010-2015, development zone branch of Beijing zhengdong international architectural engineering design co., LTD, deputy chief architect
2015-2018, tianjin tianyi construction group co., LTD. Planning architectural design institute, deputy chief architect
2018, shenzhen X-URBAN ARCHITECTS, deputy chief architect

Lingyi Liang

Deputy technical director
The director is the architect

1990 Inner Mongolia institute of technology, bachelor of architecture
1993-1995, Dongguan branch of Beijing institute of architectural engineering
1996-1999, Shenzhen branch of China academy of architectural sciences
1999-2002, Singapore yakoben (shenzhen) design management services co., LTD
2006-2007, Shenzhen general institute of architectural design and research urban institute
Since 2011, Shenzhen X-URBAN ARCHITECTS

Yanling Li

The director is the architect

2003, Bachelor of architecture, Shenzhen University
2003-2004, Shenzhen coastal green home development (shenzhen) co., LTD
Since 2004, Shenzhen X-URBAN ARCHITECTS

Zhong Xia

Executive director

2003 graduated from Hunan Normal University
Since 2003, Shenzhen X-URBAN ARCHITECTS